---
ARE YOU READY TO GET ORGANISED

Unique

Starting with some perfect power tool storage units options, you can self configure to suit you and your tools just remember to configure a set to the maximum van storage length.

Unique

$1,493.00 $1,749.00

Unavailable
The Unique Wooden Van Racking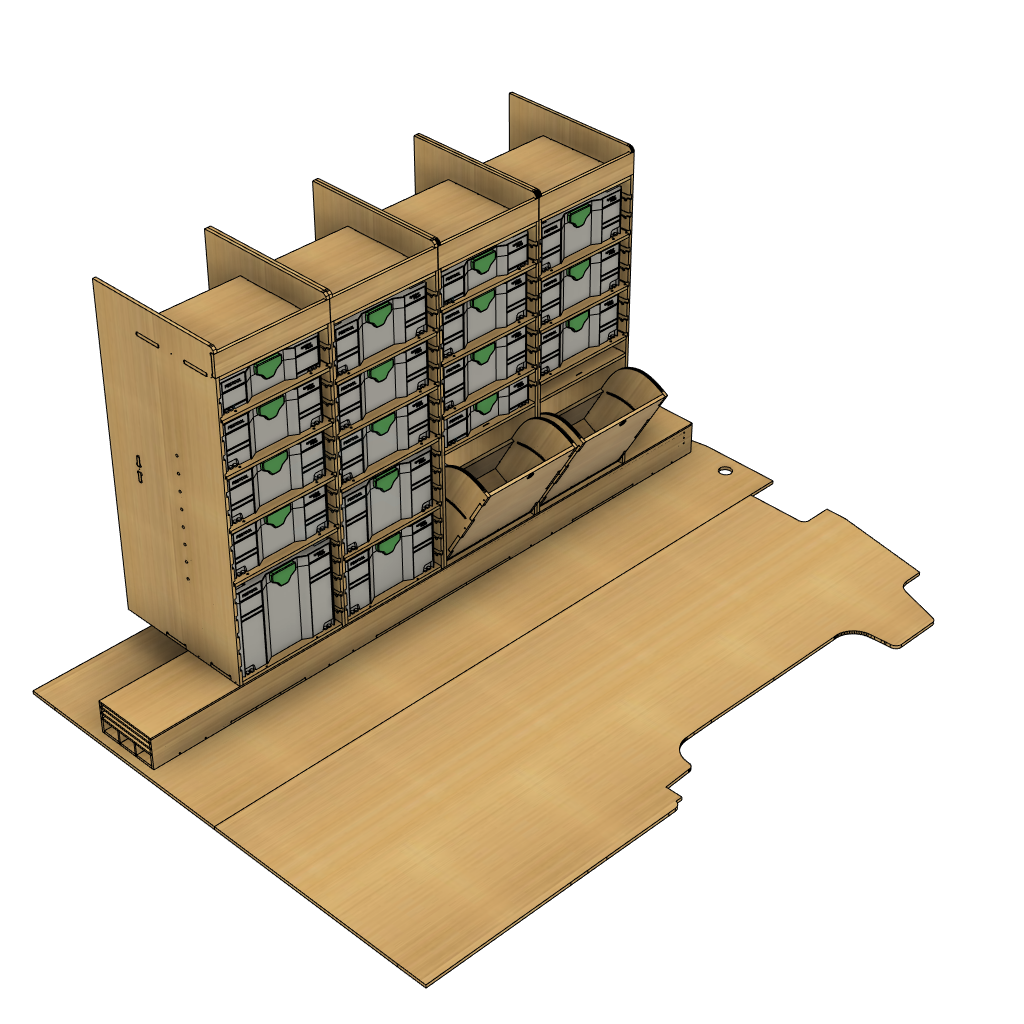 Product features
Unique Range - Van Racking Solution
Product Description: Elevate your van organisation to a whole new level with our Unique Range van racking solution. Designed to meet the demands of modern trade professionals, this innovative system redefines efficiency and convenience in your mobile workspace.
Key Features:
Customisation at Its Best: The Unique Range offers a level of customisation that's unmatched. Tailor your van's interior to your precise needs, ensuring every tool and part has a dedicated space.
Enhanced Catch Options: The Unique Range comes with the choice to upgrade to pull catches, providing wheel arch tilt storage while allowing for quick and easy access. Simple purchase the upgrade catches when purchasing this set and we will make sure they fit your install giving it a unique look.
Flat Tops and Level Storage: Keep your van organised with flat top units and level, rail, and pipe storage boxes. These unique features make it easy to optimise your space. These boxes can also sit on the bottom on standard top units.
Power Tools Storage as Standard: Storing power tools is standard with the Unique Range. You'll have a dedicated place for your essential equipment. gaining access to any tool any time at first touch. Saving time and making money day after day. This is sure to be the wise investment you have been looking for.
Looking for drawers: This is a starting point for drawers with drawer stacks available, and mix and match drawers to suit your needs. Or add drawers later for more configurations.
Who Is It For? The Unique Range is ideal for trade professionals, contractors, and anyone in need of an efficient and organised mobile workspace. Whether you're a plumber, electrician, Joiner, builder, or hobbyiest, this van racking solution will revolutionise the way you work.
Experience Unique Range: Invest in the Unique Range and experience the future of van organisation. Say goodbye to wasted time searching for tools and hello to enhanced productivity. Elevate your van, elevate your work – choose the Unique Range today.